THE CRATERS & FREIGHTERS NETWORK
A National Powerhouse with Local Accountability.
Craters & Freighters is a global leader in the shipping industry, having mastered shipping solutions and comprehensive services through decades of experience. With locations nationwide and international resources, we are proud of our long, successful run in the business and have no intention of slowing down now.
Our Memphis Craters & Freighters representatives are here to provide accountability and a personal touch to your local custom packaging, crating, and freight shipping tasks. We have an extensive team of shipping experts who know what it takes to make your process a smooth, safe experience. We will gladly answer any questions or comments you have throughout your crating and shipping project.
Whether your valuables are oversized, hazardous, sensitive, or fragile, we are up for the challenge of securing them with customized support systems and tailored wooden crates for their journey. We can manage your entire freight shipping project from start to finish.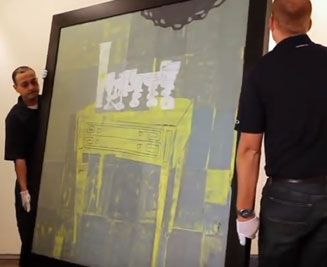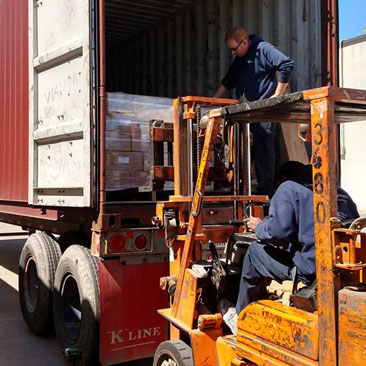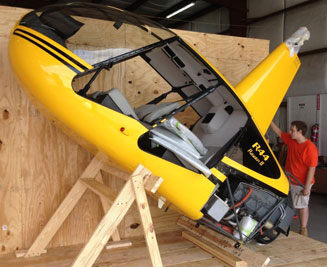 Craters & Freighters in Memphis works with several commercial and industrial businesses, supporting their large, fragile, awkward shipping needs. No matter how difficult or challenging, our specialists are up for the task and confident that we can make your shipping project a successful one, no matter the size and no matter the final destination.
We know the value of your commercial and industrial assets. From electronic equipment to medical supplies and construction machinery, we can ensure your items arrive at their final destination intact and on time. We've worked with just about every industry and we've successfully protected their assets through the shipping stream. Our team of crating and packaging specialists can design and execute the container to match your items perfectly, for a safe, harm-free arrival into almost any city, state, or country.
Providing tailored shipping services for your individual business needs is the backbone of our company and we'll gladly discuss how we can provide our comprehensive services to you. Contact us to learn more about our industrial crating services, which include:
Container Loading
Engineering
Logistics
Office Moving & Relocation
Turnkey Packaging & Crating
Unmanned Systems
Our local crating team in Memphis can come to you if you can't get your oversized, hazardous, or sensitive assets to us. Let us do all the heavy lifting on-site at your commercial location.
Your container and its supports will be meticulously engineered, the same way they would be at our facility. We are able to perform all the necessary and vital steps to design and build your custom crate wherever we need to do it, never sacrificing the integrity of the project. And offering the same secure passage and safe arrival.
Our shipping services are tried and true, having perfected our processes through decades-long industry experience. Our staff consists of the best and the brightest in the shipping business to make your process as easy and efficient as possible. Our Memphis freight shipping company is here to manage whatever you need, from crating and packaging to shipping to logistics. We won't let you down.
Determining and creating the perfect custom wood crate and packing to support your items is our crating company's specialty. We use cutting edge technology, experience, and knowledge to design smart, effective containers that can fully support your freight shipping project, no matter where it's going. Our crates will hold up under the tumultuous conditions of the shipping stream and be granted entry into any foreign country.
Our residential moving service in Memphis provide each customer with the confidence and reliability they're looking for when moving. We treat your valuables as if they are our own, understanding that many of these items are much more than financially valuable, but often carry sentimental value as well. We will respect your belongings at all times, from pickup to delivery, providing care, and thoughtful support throughout.
FAST & EASY PROCESS
We can crate, pack, and ship your largest, most heavy, and valuable items.
Our Memphis shipping experts are ready to help you get your assets wherever they need to go. With our comprehensive shipping services you always receive the most cost-effective and streamlined process possible. As leaders in the industry, our promise to you is to provide individualized solutions and personal attention to detail, as well as logistics and customer service that cannot be beaten.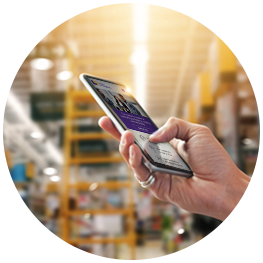 STEP 1
Contact us to discuss
your needs.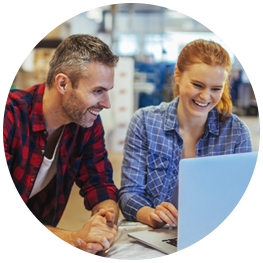 STEP 2
We provide a quote with a
recommended approach.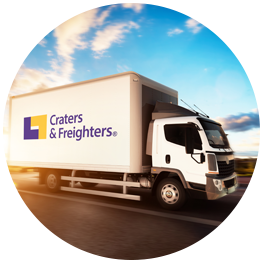 STEP 3
Once approved we package,
crate and/or ship your item.
Expertise that delivers.
We know you have choices when it comes to your crating and shipping needs. Craters & Freighters would like the opportunity to prove to you that our Memphis shipping services and staff will go above and beyond to surpass your goals.
We're dedicated to continuously providing quality, protection, and reliability to your residential or commercial custom crating and shipping project, wherever it's traveling to.
Provide some information on your needs and we'll get back to you right away with a figure you can use in your planning. Proudly serving the surrounding areas of Memphis TN, Jackson TN, Tupelo MS, and Jonesboro AR.